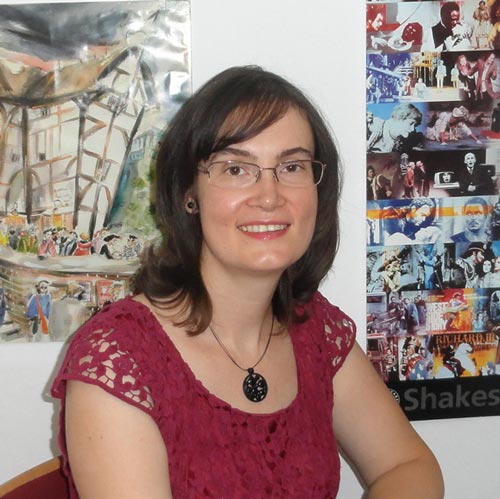 Nicoleta Dinescu is a DELTA-qualified Senior teacher of English, mentor and course designer at Shakespeare School. She has been working in ELT for more than 20 years and she has an extensive background in teaching and teacher training.
As the Director of Studies, she provides information and guides the teachers at Shakespeare School on how to continue their professional development in order to meet the challenges of their work and achieve their goals as well as those of the language centre itself.
As a skilled teacher trainer, she has delivered numerous workshops on how to prepare for international exams and she has been a plenary speaker at conferences, professional meetings and seminars. She has also been one of the speakers in the Bright Teachers series of teacher training workshops organised by Shakespeare School.
As a Cambridge certified CELTA trainer, she delivers CELTA courses in Romania at Shakespeare School. 

Do you want to register to the CELTA course? Click the button below and go to the course application page.
"This course will be really useful when I go back to school and I hope my students will benefit from all I have learned."
Marta J., Spain
"Although very intense, the CELTA course has to be where I have learned the most about teaching."
Diana Graur, Romania
"I honestly can't imagine teaching without the knowledge I've gained through the CELTA training."
Ramona Ivan, Romania