An ESL teacher (English as a Second Language) is a person that teaches English to non-native English speakers, allowing them to learn English and train in speaking, listening, reading and writing skills.
Whether you are intending to teach for the short term or to make English language teaching a long term career, CELTA is the starting point for a rewarding experience in the field of English language teaching. YOU may be a possible CELTA candidate if you are:
Starting a career in English language teaching
You may be thinking about a career in English language teaching and want a qualification giving solid, basic skills in language teaching and the confidence to use these in the classroom. CELTA can help you obtain a reputable job overseas or in your own country, as an ESL teacher.
Already working as a teacher and you want to become a Cambridge CELTA certified teacher, sharpen your teaching practice and qualify for a better teaching position
Looking for a career change
If you want a short break from your career or a complete change, becoming an ESL teacher with CELTA can give you the training you need to take on a dynamic and challenging new profession.
Teaching English without formal qualifications
CELTA will help you develop your teaching skills and give you the recognition you need for promotion or a better teaching job.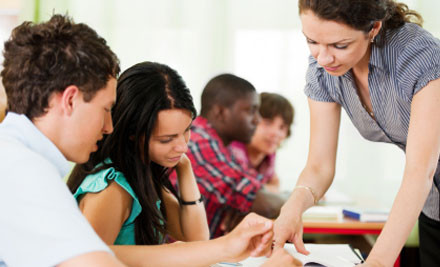 Minimum entry requirements:
Be at least 20 years old

Be a native speaker of English with at least a standard of education that would allow entry to higher education in your country

Be a non-native speaker of English with a very high level of proficiency of English (at least C1 level), highschool or university graduate (you might be asked to provide a language certificate to attest to a C1 level of English).

Have the potential to develop into an effective teacher.

Do you want to know more about becoming an ESL Teacher?
"This course will be really useful when I go back to school and I hope my students will benefit from all I have learned."
Marta J., Spain
"Although very intense, the CELTA course has to be where I have learned the most about teaching."
Diana Graur, Romania
"I honestly can't imagine teaching without the knowledge I've gained through the CELTA training."
Ramona Ivan, Romania