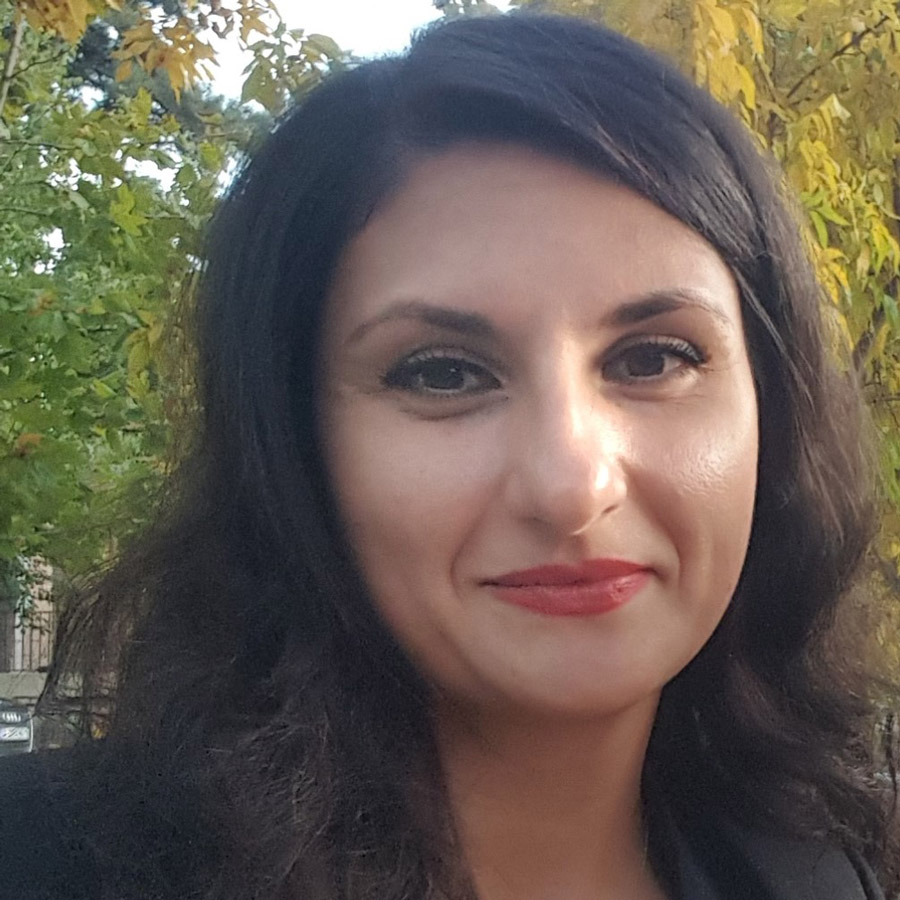 Georgiana Bose is an experienced CELTA trainer who has been running face-to-face and online CELTA courses since 2014, in both the intensive, as well as the part-time format.
Her teaching career started with a dream – to become a teacher of English that teaches students … differently.
Her dream began to reach fulfillment when she joined the Shakespeare School teaching team, in 2003. Throughout the years, she has worked with a wide variety of levels and age groups, in numerous teaching contexts, and grew into her teaching-related roles of in-house mentor and teacher trainer, course designer, level leader, Cambridge exams manager, conference speaker and book co-writer.
After getting her full DELTA qualification in London and the CELTA trainer accreditation in Lisbon, she worked alongside the Shakespeare School teacher training division to set up
Shakespeare Training, the first CELTA centre in Romania.
You can always count on her professional opinion as a main course trainer to be objective and fair, yet empathetic, as she
finds a little bit of herself in the story of every single CELTA trainee crossing the Shakespeare Training threshold. This is why she constantly aims to find the most effective solutions to be able to help trainees to bring out their best resources.
In the rare moments you don't find her in the ESL or CELTA classroom, you can bet she is spending quality time with her family, watching a film or reading a book…quite possibly on the
beach somewhere.
Her motto is: Not a single day should go by without learning something new! and she often says that with every new CELTA course she learns a valuable lesson herself – about teaching, about CELTA and about herself.

Do you want to register to the CELTA course? Click the button below and go to the course application page.
"This course will be really useful when I go back to school and I hope my students will benefit from all I have learned."
Marta J., Spain
"Although very intense, the CELTA course has to be where I have learned the most about teaching."
Diana Graur, Romania
"I honestly can't imagine teaching without the knowledge I've gained through the CELTA training."
Ramona Ivan, Romania