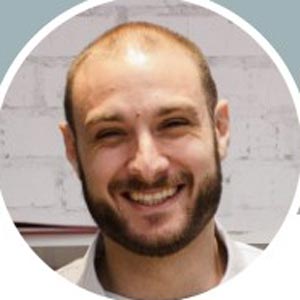 Amir is a seasoned English language teacher, teacher trainer and academic manager with extensive international experience in a variety of contexts who is always looking to join engaging and modern educational programs and projects.‍ 
He's originally from Livingston, New Jersey and graduated from UMass Amherst with a degree in Communication. 
Having done his CELTA in 2008, Amir went abroad to teach in Vietnam and then traveled all around Southeast Asia before returning to the U.S. to teach in the States. He's been teaching and CELTA training ever since. 
When he's not turning his trainees into the best English language teachers they can be, he's using his free time to listen to music, play guitar and work his way up to "pool shark" status. 

Do you want to register to the CELTA course? Click the button below and go to the course application page.
"This course will be really useful when I go back to school and I hope my students will benefit from all I have learned."
Marta J., Spain
"Although very intense, the CELTA course has to be where I have learned the most about teaching."
Diana Graur, Romania
"I honestly can't imagine teaching without the knowledge I've gained through the CELTA training."
Ramona Ivan, Romania